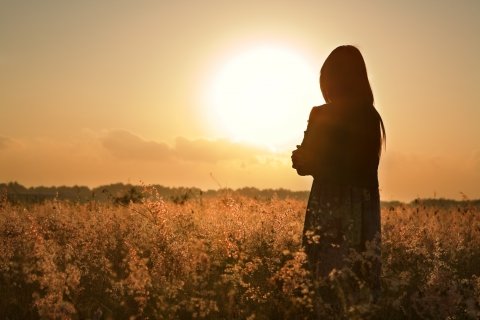 Identifying Cognitive Distortions to Combat Anxiety and Depression
We all have patterns of thinking which impact our emotional state and the way we act. Sometimes our patterns are less than accurate, irrational, and not based in reality. These are cognitive errors or cognitive distortions, and they normally fall into specific categories. Learning to recognize and identify our own cognitive distortions increases our ability to ignore the negative/irrational thought or actively change it. This will then enable us to intentionally change our emotions and our behaviors. People who experience anxiety or depression typically fall into the pattern of thinking in the cognitive distortions described below. The following is a list of the most common cognitive distortions:
All-or-Nothing Thinking:
You see things in black and white categories, and can have a hard time seeing the "grey areas" in life
Examples:

If something you are working on falls short of perfect, you see your project as a total failure
If you were on a diet for a few weeks, and you ate one cheat meal you would consider the diet ruined
If you were a straight A student and got a B on an exam you would think, "Now I am a failure"
Overgeneralization:
Believing that something will always happen because it happened once or twice before
You see a single negative event as a never-ending pattern of defeat
Examples:

I will never be able to speak in public because I had a panic attack last week before I did my presentation at work.
I will never find someone that is a good partner because my ex cheated on me.
I will always have a hard time advancing in my career because I did not get the last job I interviewed for or the one before that.
Mental Filter:
You pick out a single negative detail and dwell on it exclusively so that your vision of all reality becomes darkened
Examples:

During a 20 minute presentation you give, for 2 minutes you lose your concentration and feel you are rambling. Because of this you think, "I gave a horrible presentation," discounting that for 18 of the 20 minutes you performed well.
You are cooking a nice meal for some friends/family and discover that you do not have an important ingredient to make a dish that you were going to serve. All you can think about is how the whole meal will be ruined.
You read about a disease on the internet and believe that you have it because you have one or two of the symptoms, but in reality you need to have five of the symptoms to be diagnosed with the disease.
Disqualifying the Positive:
You reject positive experiences by insisting they "don't count" for some reason or other.
Examples:

I completed my project this time, but it was a fluke.
I didn't feel anxious today (or have a panic attack/or feel depressed) but it's only because I was too busy to be worried/feel down.
A friend gives you a compliment and tells you that you look great. Your immediate thought is, I don't feel like I look great because I am feeling horrible. They are just saying that to be nice.
Mind Reading:
Believing that you know what someone else is thinking or feeling without any evidence
Examples:

You pass a coworker in the hallway and say "Hi" and he doesn't respond. You think, he must be upset with me, I did something wrong. When you check it out, you find out that the coworker was preoccupied about a sick child he had just left at home.
Your partner does not send you a text message saying good morning like they normally do so you think they are mad at you. When you check it out, you find out their cell phone battery died or they had a work emergency to deal with.
The Fortune Teller Error:
Believing that you can predict a future outcome (ALWAYS a negative one) while ignoring other possible alternative outcomes (usually positive and realistic ones)
Examples:

I am going to have a panic attack tomorrow during my presentation at work.
My partner is going to leave me if I keep having anxiety/depression.
I am going to feel anxious at the party this weekend and not be able to enjoy myself.
Catastrophizing
This is taking the fortune teller error above to the extreme. It is thinking of the worst case scenario.
Examples:

I made a mistake at work today so my boss is going to fire me, and then I will never be able to find another job.
My partner is going to leave me and I will always be alone.
I am going to have anxiety forever.
Emotional Reasoning:
Believing something to be true because it feels true.
Beliefs turn into facts in your mind.
Examples:

I feel worthless, therefore I am worthless.
I feel like I am a failure so I am a failure.
Personalization:
You see yourself as the cause of some negative external event which you weren't responsible for.
Examples:

You and your spouse go out to eat at a fancy restaurant, but the food and the service are poor. You find yourself feeling responsible for making a bad choice and "ruining" your evening together.
My mother/wife/daughter/son is unhappy because of me
A parent sees that their child failed a subject in school and blames themselves and says, "I must be a bad parent"
Should Statements:
Telling yourself that you should, should not, or should have done something. The emotional consequence of this can sometimes be guilt.
Having rules and beliefs of how other people "should" behave- when a person directs "should" statements towards others they often feel frustration, anger, and resentment as a result.
Examples:

I should be the perfect partner/daughter/son/employee/business owner.
I should never feel anxious/depressed/angry.
I should not have changed jobs.
He should know how I feel.
They should do a better job.
The first step is to match and label your negative thoughts with the cognitive distortion categories above. Once you are able to do that, start replacing your negative thoughts with healthier and more positive ones. You can do this through the positive affirmation technique or using the three rational questions technique. Check out my blog articles explaining how to use each one of these techniques: Using Positive Affirmations to Combat Anxiety, Depression, & Low Self-Esteem and How to Use the Cognitive Behavioral Therapy Three Rational Questions Technique for Anxiety and Depression.
ABOUT ESSENCE OF HEALING COUNSELING:
Roberta Alves is a therapist and counselor at the Essence of Healing Counseling in downtown Ft. Lauderdale. She is a Certified Anxiety Specialist and uses a scientific and evidence based type of therapy called Cognitive Behavioral Therapy. Research has shown that Cognitive Behavioral Therapy is proven to be extremely effective in treating anxiety. Roberta is truly passionate about the work she does and loves serving her clients in Ft. Lauderdale and the surrounding South Florida areas. If you want to learn the proven techniques to overcome your anxiety, schedule an appointment today.