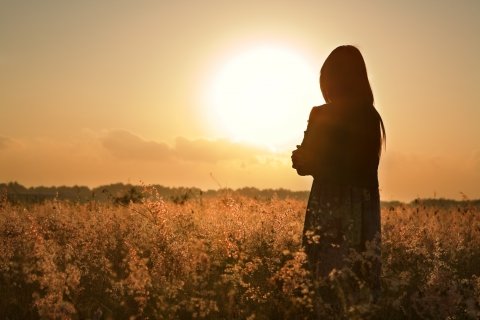 OVERCOME YOUR FEAR OF FAILURE
More people than you think have a fear of failure. Everyone wants to experience success but not everyone has enough courage to overcome their fears to go after what they want. As a therapist and counselor I always tell my clients that fear can hold you back or fear can be the fire that pushes you forward. It's important to do some internal inventory to see whether a fear of failure is stopping you from reaching your full potential.
An unhealthy component of a fear of failure is a person's inability to take criticism and feedback from others in a positive way. In lieu of taking criticism well they magnify the mistakes or challenges they have experienced. They focus on the negative and heighten the magnitude of any set backs they have faced. This process can get so out of hand that they quit and give up what they were working on because the amount of anxiety they experience becomes too much.
Fear of failure can be extremely paralyzing. It makes us stuck in one place without any movement forward. You can become so consumed with anxiety and fear that you end up quitting before you ever even try. As a therapist and counselor I have had many clients tell me they won't go after what they want because if they don't try they won't fail. I remind them of the other side of it which is if you don't try then you won't succeed either. Taking action to reach for what you want can be frightening. But if you never do you will be stuck in regret, resentment, and in the shadows of what could have been.
There are so many different factors that contribute to why you fail or succeed at something. Never associate failure with yourself. Instead look at all the choices and methods you used in going after what you wanted. Those things were the contributing factor as to why you were not successful. It was not you. Analyze what you can do differently next time and find alternatives to improve your chances of succeeding. You can ask yourself the following questions to be more successful in your next attempt:
Where did I commit mistakes?
How could I prevent these mistakes from happening again?
Where can I make improvements?
Life is about learning. Think of all the people that you know that are successful. Think of how many times they fell down and picked themselves up again. It's not about how many times you fall, it's about how many times you get back up. Believe in yourself and don't let fear stop you from reaching for success.
ABOUT ESSENCE OF HEALING COUNSELING:
Roberta Alves is a therapist and counselor at the Essence of Healing Counseling in downtown Ft. Lauderdale. She is a Certified Anxiety Specialist and uses a scientific and evidence based type of therapy called Cognitive Behavioral Therapy. Research has shown that Cognitive Behavioral Therapy is proven to be extremely effective in treating anxiety. Roberta is truly passionate about the work she does and loves serving her clients in Ft. Lauderdale and the surrounding South Florida areas. If you want to learn the proven techniques to overcome your anxiety, schedule an appointment today