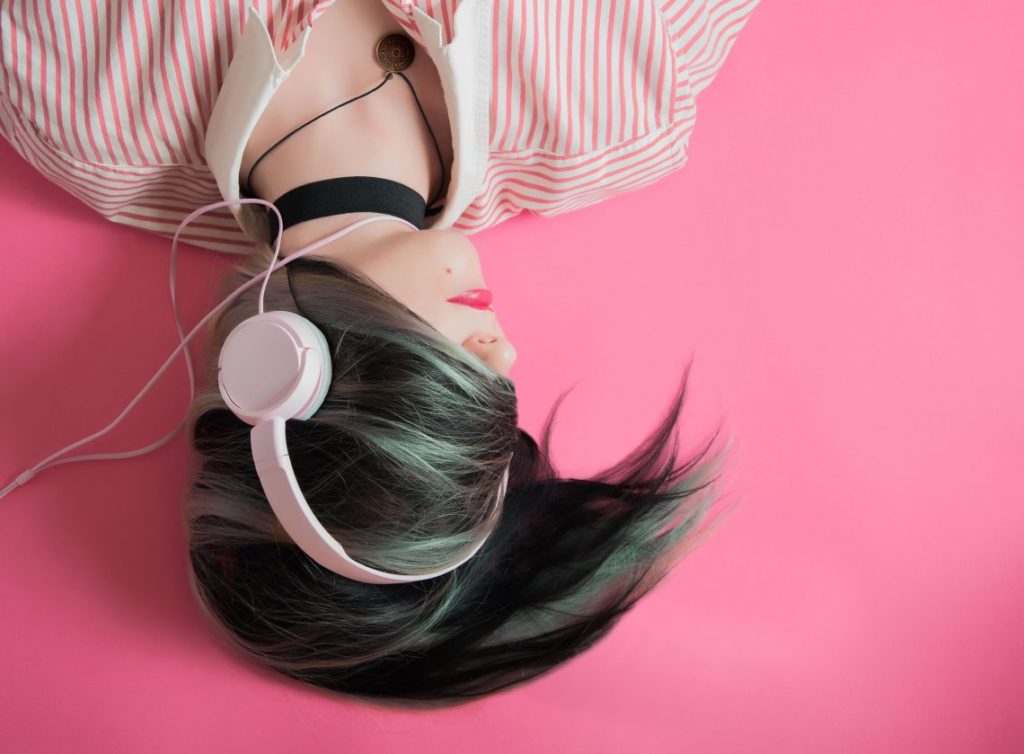 USING MUSIC TO BEAT STRESS, ANXIETY, & DEPRESSION
As a therapist and counselor a great way to eliminate stress and anxiety that I share with my clients often is listening to music. Music is a significant mood changer, stress buster, and works on many levels at once. One of the first changes that music can produce is an increase of deep breathing. It also increases the production of serotonin in our bodies. Serotonin is a neurotransmitter that helps regulate mood, sleeping, eating, and digesting. It also helps reduce depression and regulate anxiety.
Research has shown that music can reduce your heart rate and promote a higher body temperature, which are indicators of relaxation. Researchers suggest that the rhythm or the beat of music is what produces a calming effect on us through our subconscious. Experts liken it to the heartbeat that we heard in our mother's womb which we associate with a safe and protective environment.
Having music play in the background while working, even without paying full attention to it has been found to lower stress in the workplace. Many companies play music in the background to help employee productivity. Take note how music is always playing in the background when you go shopping at stores and eating at restaurants. Retailers and restaurants are trying to profit from the benefits that music has on people's moods so playing music in the background is quite common.
People have different tastes in music and it is important to listen to music that you truly enjoy. It is important not to use music that you associate with a sad time in your life. If you are using music to relax the last thing you want is to hear a sad song that brings back bad memories.
Below are some general guidelines to follow when using music to beat stress:
Take a "sound bath" by listening to music for 20 minutes. Play some relaxing music and lay down or recline in a comfortable position to let the music wash over you. You can even wear headphones to focus your attention and minimize distractions.
Select music that has a slow rhythm, specifically slower than the natural heart beat which is around 72 beats per minute.
As you listen to the music focus on your breathing, and for an even greater benefit practice diaphragmatic breathing to fully relax.
If you are feeling down or a little bit of depression use fast paced up tempo music. Researchers have shown that listening to up tempo music for at least 15 minutes can shift a person's mood. Take it a step further than just listening and also get up and dance! You can feel a great release by just letting go and dancing.
As a therapist and counselor I am always learning from my clients. A trick that one of my clients taught me was listening to music that she associated with a happy time in her life. She loves listening to Disney songs and musicals that she loved as a child. Try listening to some old favorites of yours to feel good.
Try taking a walk and listen to your favorite music. This is an amazing anxiety and depression buster as you are combining exercise and music together.
Listening to nature sounds, for example ocean waves or the sounds of a forest can lower stress. You can buy CDs or download nature sounds. Or take it step further and actually get out of the house and take a walk by the ocean or a hike and pay attention to the sounds around you.
Music has so many beneficial effects. Try some of the tips above and get on your way to reducing anxiety, depression, and stress from your life.
ABOUT ESSENCE OF HEALING COUNSELING:
Roberta Alves is a therapist and counselor at the Essence of Healing Counseling in downtown Ft. Lauderdale. She is a Certified Anxiety Specialist and uses a scientific and evidence based type of therapy called Cognitive Behavioral Therapy. Research has shown that Cognitive Behavioral Therapy is proven to be extremely effective in treating anxiety. Roberta is truly passionate about the work she does and loves serving her clients in Ft. Lauderdale and the surrounding South Florida areas. If you want to learn the proven techniques to overcome your anxiety, schedule an appointment today.